A hunt is underway for a woman with blonde hair seen on CCTV shortly before former Russian spy Sergei Skripal and his daughter was found collapsed after a suspected assassination attempt.
The footage showed the young woman, carrying a red handbag, walking beside an older man not far from the bench where the pair were discovered in Salisbury on Sunday afternoon.
                    © Provided by Independent Print Limited spy1a.jpg
It was initially thought the CCTV images were of former double agent Mr Skripal, 66, and his daughter Yulia, 33, shortly before they fell ill after being exposed to an unknown substance.
But a witness who had seen the pair before they collapsed has now reportedly claimed that Yulia is not blonde, but had red hair when she was seen in the city with her father.
               © Provided by Independent Print Limited yuliaskripal.jpg
According to reports, officials said they fear the ex-spy's daughter was "collateral damage" as detectives continued to investigate the theory that a Kremlin assassin carried out a hit, possibly by spraying them with a substance as they sat together on a bench.
The pair remained critically ill in hospital on Tuesday night as Scotland Yard counter-terror detectives took over the Wiltshire Police inquiry into the suspected attack.
The deaths of Mr Skripal's wife Liudmila from cancer in 2012 and his son Alexander, 44, last year in St Petersburg will also be considered as part of the Met Police investigation, the Times reported.
Amber Rudd, the home secretary, is to chair a meeting of the Cobra crisis committee today in connection with the suspected assassination. This comes as Prime Minister Theresa May faced growing pressure to be ready to take on Russian leader Vladimir Putin amid the investigation.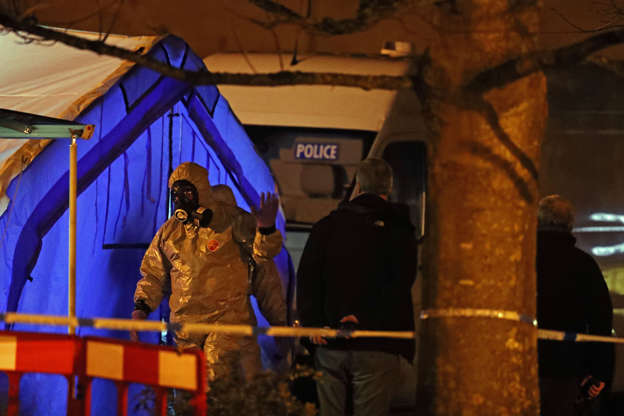 © PA   It has not yet been confirmed if Russia is behind the attack.
Mr Skripal, a former colonel in Russian military intelligence to M15, and his daughter were found unconscious in the street in the city's town centre before being rushed to the hospital.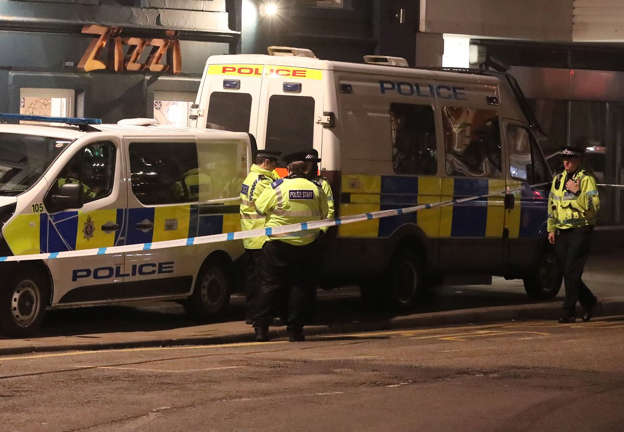 © PA Police outside the Zizzi restaurant in Salisbury
The ex-spy's relatives had told the BBC Russian Service that he believed the Russia special services would come after him at any time. An anonymous relative was quoted as saying "he knew it would end badly and that he would not be left alone".
More details began to emerge yesterday about the mysterious collapse of the pair, which has sparked a diplomatic war of words between Britain and Russia.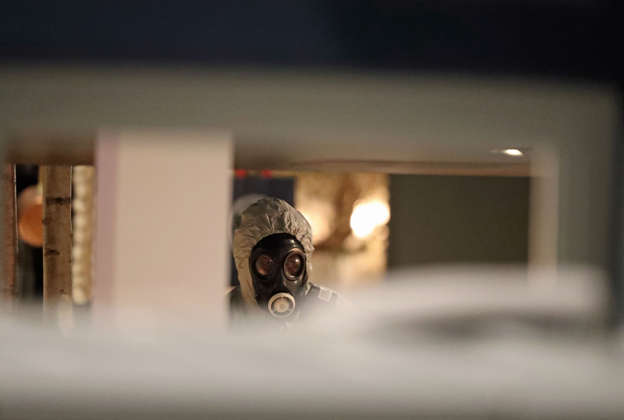 © PA  
Relations between the UK and the Kremlin soured after Foreign Secretary Boris Johnson went on the offensive in the House of Commons.
One line of inquiry is that Mr Skripal could have inhaled the deadly chemical after being attacked in the street near the Maltings shopping centre, the Daily Mail reported. It is believed his daughter could have come into contact with the substance while trying to help.
Another possibility is that the pair's drinks were spiked in the nearby Mill pub, where they are believed to have gone following a meal in a Zizzi restaurant. (Evening Standard)