The Rolls-Royce Phantom IV sent to take Meghan Markle to St George's Chapel on her wedding day is said to be the same model that Wallis Simpson used to travel to the funeral of her husband, the former King Edward VIII, in 1972, it has emerged. The Daily Mail's Sebastian Shakespeare wonders if courtiers were "making a cruel joke at Meghan Markle's expense", but it's not the first time the two women have been compared.
"Like Meghan, Mrs Simpson was an American divorcee," notes Shakespeare.
Markle, who grew up in Los Angeles, was married to Hollywood producer Trevor Engelson from 2011 to 2013 before she met Prince Harry at the age of 34.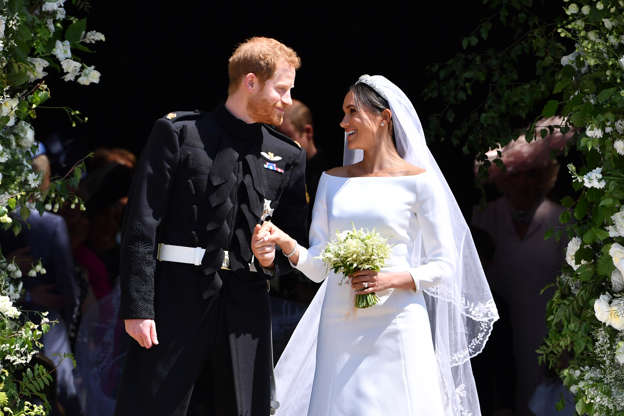 © Ben Stansall – WPA Pool/Getty Images WINDSOR, UNITED KINGDOM – MAY 19: Britain's Prince Harry, Duke of Sussex and his wife Meghan, Duchess of Sussex leave from the West Door of St George's Chapel, Windsor Castle, in Windsor on May 19, 2018, in Windsor, England. (Photo by Ben STANSALL – WPA Pool/Getty Images)
Simpson, who grew up in Baltimore, Maryland, had divorced US naval officer Win Spencer and was still married to her second husband Ernest Simpson when she met Edward, then Prince of Wales, in 1931. She was also 34.
Unlike Markle, Simpson's royal romance caused a constitutional crisis. King Edward VIII abdicated in 1936 after less than a year so he could marry Simpson and the couple were exiled to France. After their deaths, they were buried at Frogmore, Windsor, where Prince Harry and his bride held their wedding reception.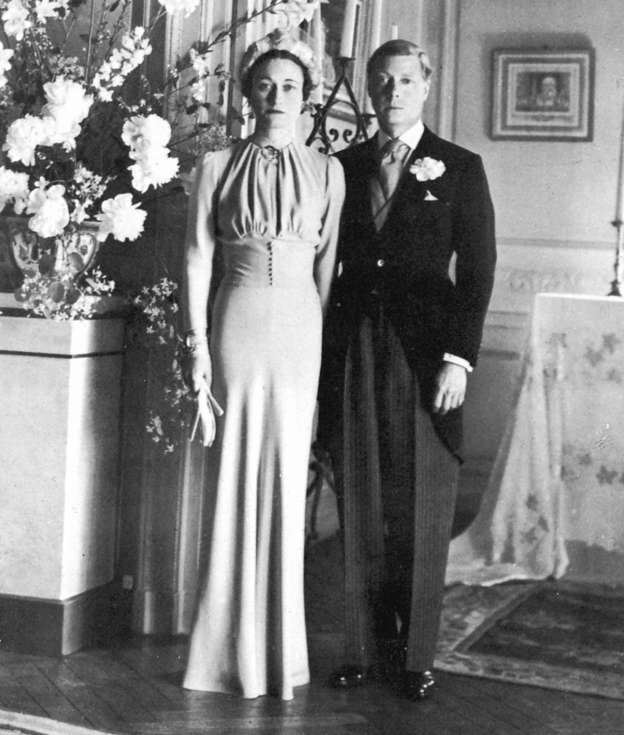 © Getty The marriage of the Duke of Windsor and Wallis Simpson, 3 June 1937. (Photo by: Photo12/UIG via Getty Images)
The royal family's "stigmatisation of divorce" seems to have finally faded away, says Vogue.
Prince Harry's parents, Prince Charles and Princess Diana, divorced in 1996. The Church of England started to allow divorcees with living spouses to remarry from 2002.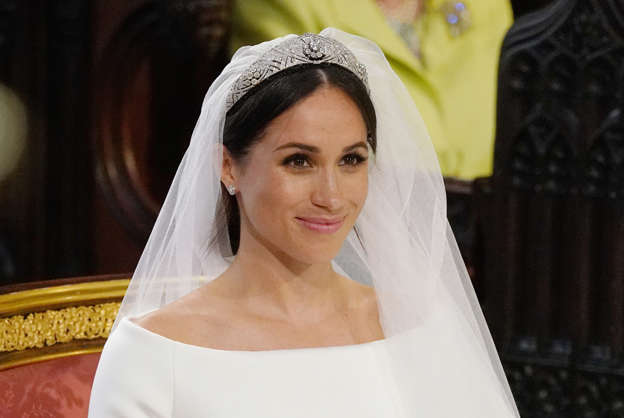 © Jonathan Brady/AFP/Getty Images CAPTION: US fiancee of Britain's Prince Harry, Meghan Markle arrives at the High Altar for their wedding ceremony in St George's Chapel, Windsor Castle, in Windsor, on May 19, 2018. (Photo by Jonathan Brady / POOL / AFP) (Photo credit should read JONATHAN BRADY/AFP/Getty Images)
Accordingly, the public response to Markle has been very different to Simpson, with the latest royal wedding celebrated across the country.
"Markle and Simpson's American roots and previous marriages are about all the women seem to have in common," says Newsweek.
Andrew Morton, the author of the biography Wallis in Love, says the biggest difference is that "Meghan Markle seems to have a sense of wanting to give back, whereas Wallis only ever wanted to take".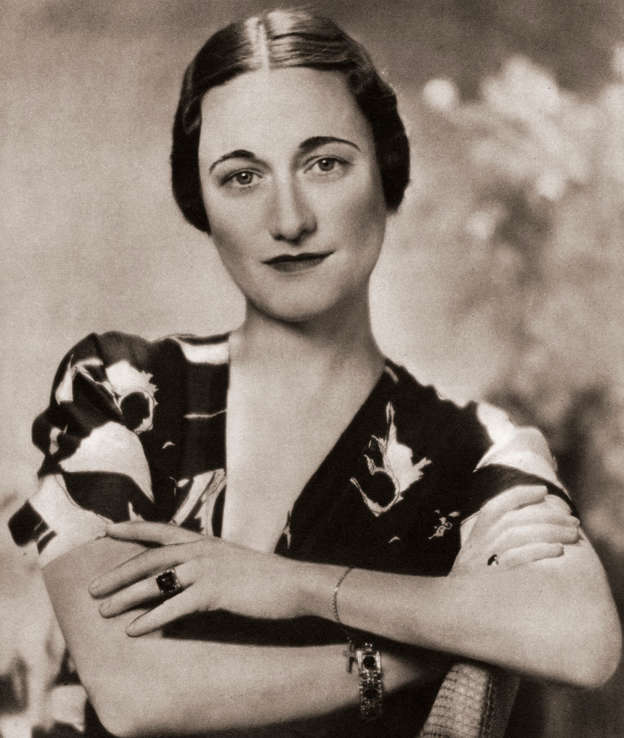 © Getty Wallis Simpson, later the Duchess of Windsor, born Bessie Wallis Warfield, 1896 – 1986. American socialite married to Prince Edward, Duke of Windsor, formerly King Edward VIII of the United Kingdom. From the Coronation Souvenir Book published 1937. (Photo by: Universal History Archive/UIG via Getty Images)
He told Fox News that Simpson was "quite bitter" and uninterested in helping others, spending lots of money on clothes and jewellery and doing "nothing other than sitting around".
Strikingly, Markle's ancestors are said to have worked as slaves on the cotton plantations of Georgia, while some of Simpson's relatives built their fortunes on the back of slave labour.
"In their markedly different ways, Wallis Simpson and Meghan Markle have changed the monarchy – or at least the way the monarchy is perceived," says Morton.
"Yet, while the first American duchess divided the nation, Meghan, simply by being herself – biracial, divorced an American and certainly not from the upper classes – is a uniting figure."
(The Week)