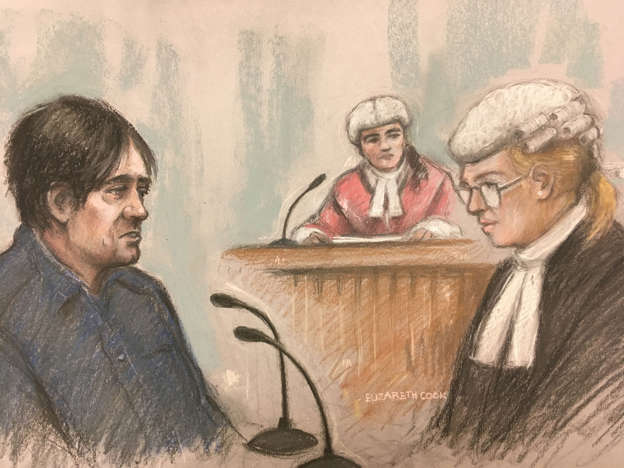 The daughter of a man killed in the Finsbury Park terror attack said her heart had been shattered by a "narrow-minded, heartless being" as he was jailed for a minimum of 43 years.
Darren Osborne, 48, was yesterday found guilty of deliberately mowing down worshippers near two mosques on June 19 last year, killing Makram Ali, 51, and injuring 12 others. He was handed a life sentence this afternoon.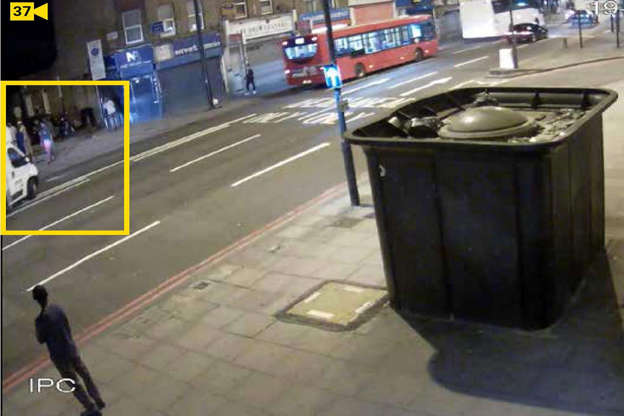 © PA Handout still from CCTV dated 19/06/2017 issued by the Metropolitan Police showing Darren Osborne driving at worshippers in Seven Sisters.
In a statement, one of Mr Ali's six children, Ruzina Akhtar, said the image of her dead father would stay with her. She said: "My heart was shattered when I saw my father lying in the morgue."
Osborne, a father of four from Cardiff, rented a van and drove to London looking for Muslims to kill after becoming radicalised in weeks.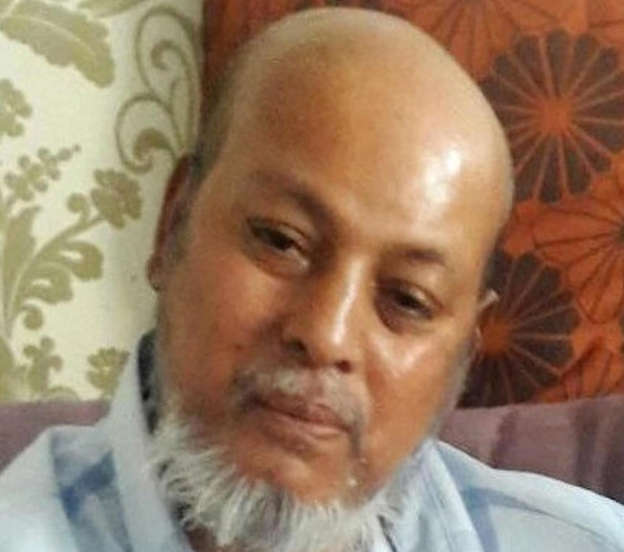 © PA Killed in the attack: Makram Ali
Today Woolwich crown court heard how he had a criminal record spanning 30 years, from 1984 to 2014, and had appeared in court 33 times for 102 offences.
Prosecutor Jonathan Rees QC said the alcoholic had a history of drugs, theft, fraud, burglary and "kindred offences", as well as nine offences "against the person", including assault.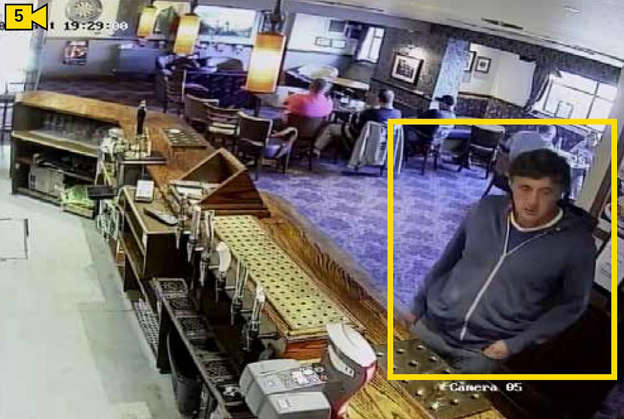 © PA Handout still from CCTV dated 17/6/2017 issued by the Metropolitan Police of Darren Osborne at a bar of a public house on the outskirts of Cardiff.
He first appeared in court aged 15 and in 2006, aged 36, was sentenced to 24 months in prison for wounding with intent to cause grievous bodily harm. Most recently, in 2014, aged 44, he was convicted of theft, attempted theft and shoplifting in South Wales.
In her statement to court, Ms Akhtar said her mother feared being targeted because of her religion. She said: "My mum is scared to go out by herself in case she is attacked because she is visibly a Muslim who wears a headscarf."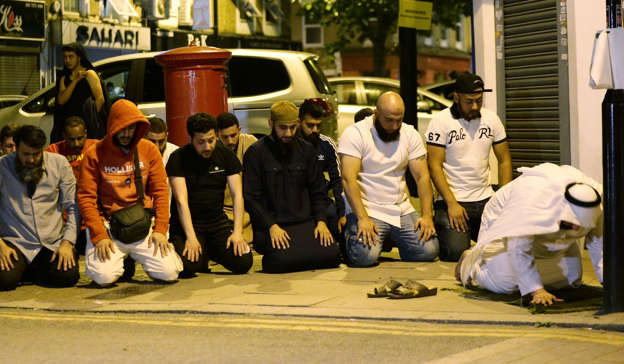 © PA File photo dated 19/06/17 of local people observing prayers at Finsbury Park in north London.
Mr Ali's two sons are 13 and 14 years old, the court heard. Ms Akhtar said: "They will now grow up without the help and support of their father. Without his guidance and assistance."
She said her father would "never be forgotten", adding: "His laugh will echo the walls of our home and his smile will be reflected in our eyes. His memory will be in our conversation."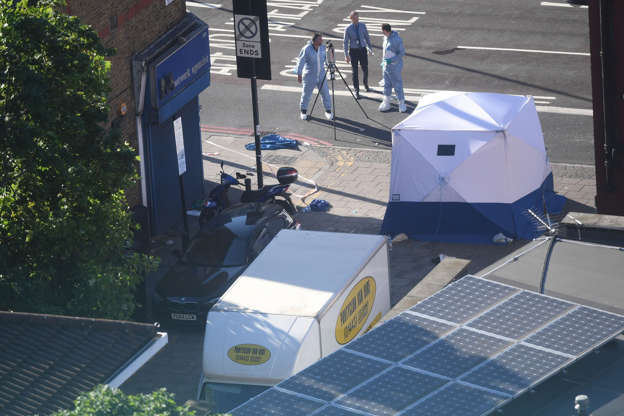 © PA File photo dated 19/06/17 of a forensic tent next to a van in Finsbury Park, north London.
He "lived without any enemies" and never hurt or upset anyone, she said.
She added: "His life was taken in a cruel way by a very narrow-minded, heartless being."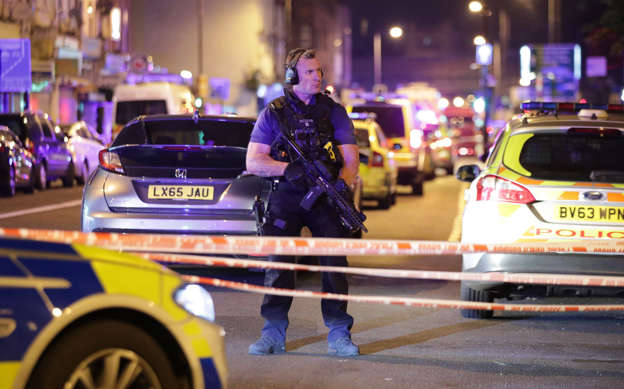 © PA File photo dated 19/06/17 of a police officer at Seven Sisters Road at Finsbury Park in north London.
Mr Rees said Osborne's victims had suffered "flashbacks, fear of going out onto the street" and had lost confidence since the attack. The prosecutor put forward two people to be publicly commended — Detective Sergeant Kevin Martin and the imam of Muslim Welfare House, Mohammed Mahmoud, who saved Osborne from being attacked.
The killer became obsessed with Muslims after watching the BBC drama Three Girls, about the Rochdale grooming scandal, in May last year and was angered by what he deemed as inaction after a series of UK terror attacks.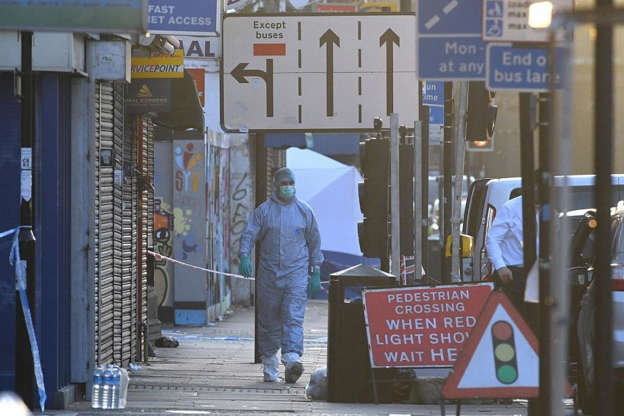 © PA The scene after the attack in Finsbury Park last June
He immersed himself in far-Right propaganda, reading posts by English Defence League founder Tommy Robinson and Britain First's deputy leader Jayda Fransen, before carrying out the attack.
In court he spoke of his desire to kill Labour leader Jeremy Corbyn and Mayor Sadiq Khan. Osborne denied murder, claiming another man called "Dave" had been driving the van in what prosecutors said was an "absurd" defence. The jury agreed, and took less than an hour to find him guilty of murder and attempted murder.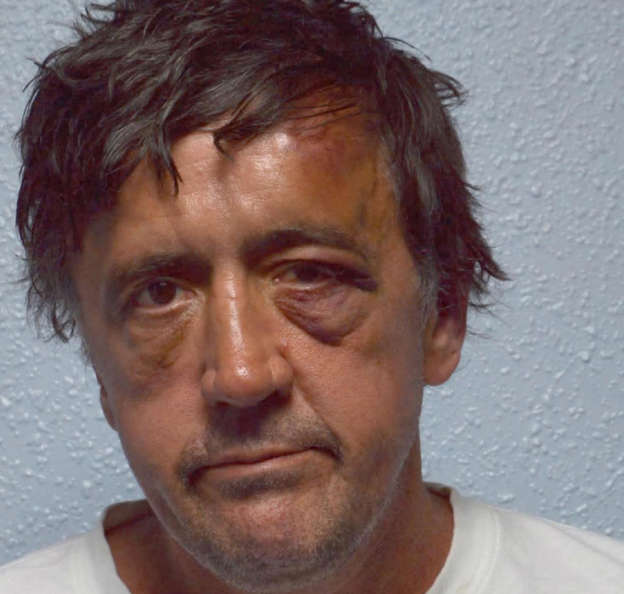 © PA Metropolitan Police undated handout photo of Darren Osborne, 48, of Glyn Rhosyn in Cardiff
Lisa Wilding QC, in mitigation, said: "This defendant appears to have become radicalised in a short period of time. The hateful rhetoric espoused by this defendant in the summer of last year appears to have become suddenly upon him."
As she sentenced Osborne to life imprisonment with a minimum term of 43 years, Mrs Justice Bobbie Cheema-Grubb said he had been "convicted after overwhelming evidence by a jury who saw through your pathetic last-ditch attempt to deceive them."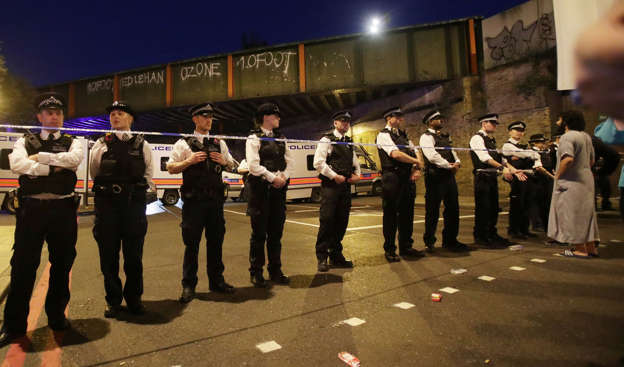 © PA File photo dated 19/06/17 of a police officers near Seven Sisters Road at Finsbury Park in north London.
She added: "This was a terror attack. This was a murder done for the purpose of advancing a political, racial or ideological cause."
No 10 said Theresa May wanted internet companies to go "further and faster" to remove extremist or terrorist content.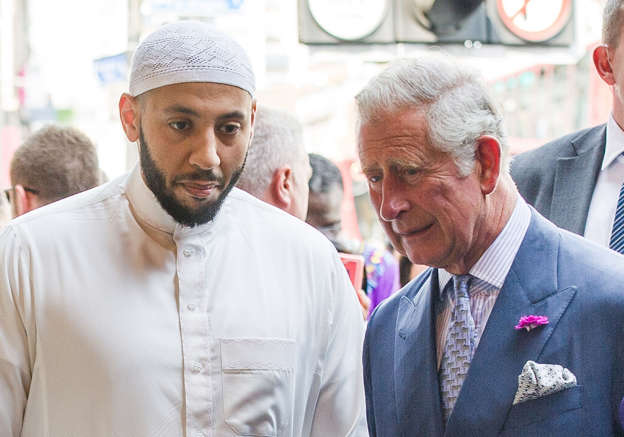 © PA File photo of The Prince of Wales during a visit to Muslim Welfare House to meet members of the local community after the terror attack at Finsbury Park
Writing in the Standard today, Home Secretary Amber Rudd warned aspiring far-Right terrorists that they would "face the full force of the law" as she promised stronger action to protect Muslims and others.  (Evening Standard)