JAY-Z is opening up about how his marriage survived scandal.

In an extensive new interview with T: The New York Times Style Magazine, the famed rapper offered a rare glimpse inside his private world with wife Beyoncé, admitting to past infidelity, revealing his state of mind leading up to the infamous transgression and sharing how the power couple pieced their relationship back together.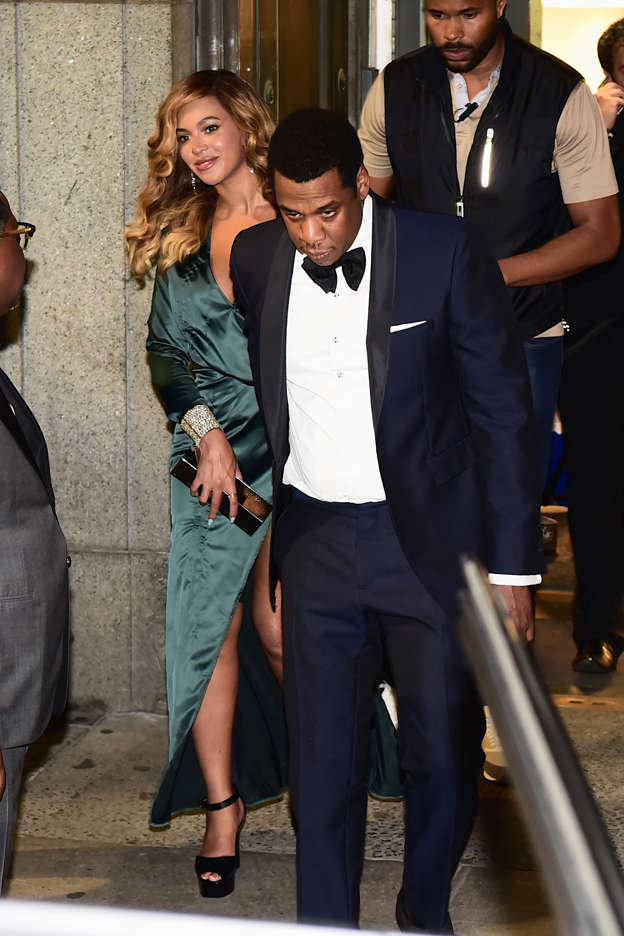 © Robert Kamau/GC Images Beyonce and Jay-Z seen in Manhattan on September 14, 2017 in New York City
"You know, most people walk away, and like divorce rate is like 50 percent or something 'cause most people can't see themselves. The hardest thing is seeing pain on someone's face that you caused, and then have to deal with yourself," he told the outlet. "So, you know, most people don't want to do that. You don't want to look inside yourself. And so you walk away."
JAY-Z never walked away from his own marriage, but it hasn't always been easy.
© James Devaney/GC Images JAY-Z and Beyonce leave ABC Kitchen on September 29, 2017 in New York City
Since 2013, the musician has been dogged by cheating rumors, which were only compounded by the news of his notorious 2014 #elevatorgate squabble with sister-in-law Solange after the Met Gala. Beyoncé more than hinted at marital strife on her 2016 adultery-fueled visual album Lemonade— and JAY-Z finally alluded to being unfaithful on the title track of his latest album, 4:44, released in June.
JAY-Z, 47, told T that therapy helped him look inward.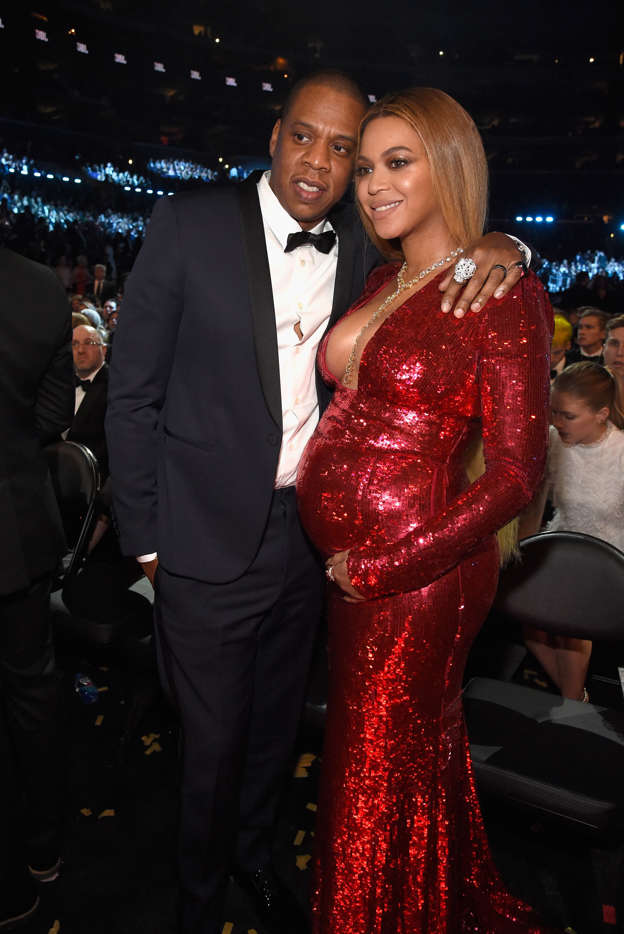 © Kevin Mazur/Getty Images for NARAS Jay Z and Beyonce during The 59th GRAMMY Awards
"I grew so much from the experience," the rapper (born Shawn Carter) said. "But I think the most important thing I got is that everything is connected. Every emotion is connected and it comes from somewhere. And just being aware of it. Being aware of it in everyday life puts you at such a … you're at such an advantage."
The artist — nominated for eight awards at the 2018 Grammys — said he built up walls due to experiences from his childhood.
"You go into survival mode, and when you go into survival mode what happen? You shut down all emotions. So even with women, you gonna shut down emotionally, so you can't connect [because of the way you feel about yourself]," he said. "In my case, like it's, it's deep. And then all the things happen from there: infidelity …"
JAY-Z acknowledged problems in their relationship informed both Lemonade and 4:44.
               © Myrna Suarez/WireImage for Parkwood Entertainment
"We were using our art almost like a therapy session," he said of the music, adding that playing the deeply personal tracks for one another was painful — and "very, very uncomfortable."
While the A-list pair were working on their respective albums — and a joint album they had previously been working on — emotions were running high.
"We were sitting in the eye of that hurricane," JAY-Z said. "The best place is right in the middle of the pain. And that's where we were sitting. And it was uncomfortable. And we had a lot of conversations. You know. [I was] really proud of the music she made, and she was really proud of the art I released. And, you know, at the end of the day we really have a healthy respect for one another's craft. I think she's amazing."
                     © Beyoncé Instagram
Today, it seems, JAY-Z and Beyoncé are doing better than ever. Already parents to 5-year-old daughter Blue Ivy, the couple welcomed twins Rumi and Sir in June.
"It is not a secret that Beyoncé and Jay had huge problems a couple of years ago. It was obvious to everyone that spent time with them," an insider told PEOPLE this summer. "There was always tension in the air, but they both worked very hard to get to the place where they are now … They are very excited about adding babies to the family. Jay was great during Beyoncé's pregnancy and continues to be great. He loves being a dad and Beyoncé seems very happy."     (People)