T

he British Air Force has intercepted six Russian bombers over the Black Sea, according to a Russian news agency.The bomber planes were said to be flying close to NATO airspace.

Eurofighter Typhoons were launched early on Monday morning from their base in Romania after the Russian Su-24 Fencer planes were spotted, according to the RAF.

The Force said there had been 'significant Russian air activity throughout most of the night', reports Shephard Media.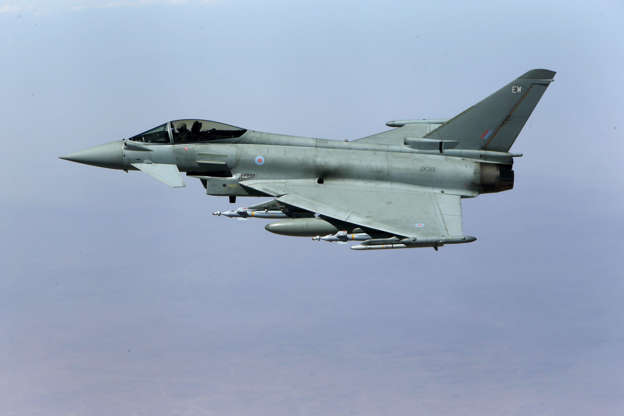 © Reuters A Royal Air Force Typhoon aircraft
Russian bombers involved in the eventually turned towards Crimea.
An RAF statement continued: "The operation was in accordance with the NATO Enhanced Air Policing (EAP) mission, whereby the RAF operates alongside its NATO ally to deter Russian aggression, reassure our friends in Romania and assure NATO allies of our commitment to collective defence."
There are currently four RAF Typhoons based at the Mihail Kogalniceanu air base in southeast Romania. In March of this year, we reported RAF fighter jets intercepted Russian bombers eight times in the last two years.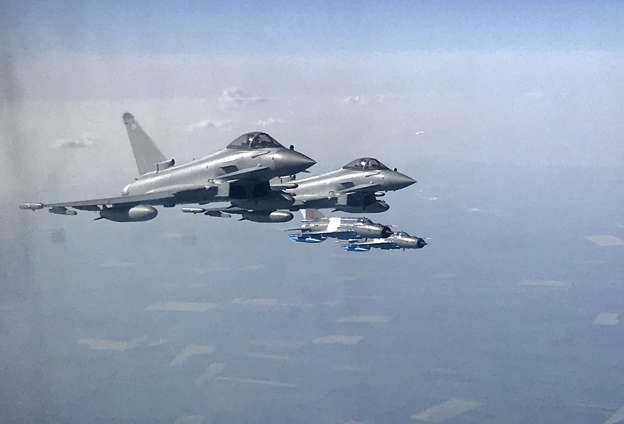 © Associated Press Royal Air Force Eurofighter Typhoon fighter jets
Typhoon fighters were scrambled from UK air bases five times in 2016 and three times in 2017 to challenge Kremlin warplanes heading towards British airspace, Government figures show.
And in January, two Tupolev Tu-160 Blackjack bombers were intercepted by Typhoons 30 miles from UK airspace and escorted them.
Lib Dem defence spokesman Lord Ming Campbell on the matter: "The frequency of these events shows that Russia is determined to test Britain's air defences.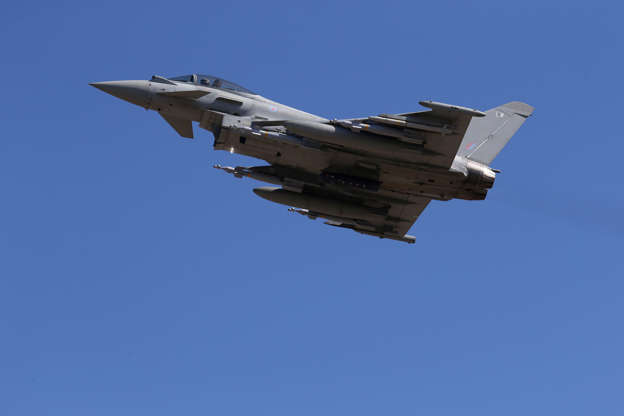 © Reuters A Royal Air Force Typhoon aircraft
"It's a matter of public interest when RAF aircraft have to be scrambled to shepherd Russian aircraft away from UK airspace.
"Such events carry with them the risk of accident or misjudgment which could easily turn into something much more serious."
The Government refused to reveal how on many occasions Russian warplanes were detected flying towards British skies, citing national security.
(Mirror)