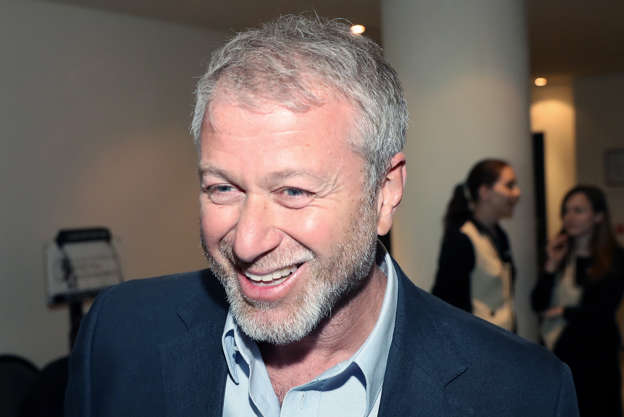 Roman Abramovich, the owner of Chelsea football club, has become an Israeli citizen just a month after the UK delayed renewal of his British visa amid diplomatic tension between London and Moscow.
Mr Abramovich, who is Jewish, exercised his right under Israel's Law of Return, which states that Jews from anywhere in the world can become Israeli citizens.
The Russian oligarch, who is worth an estimated £8.6 billion, instantly became Israel's wealthiest person after receiving his citizenship on Monday.
The 51-year-old had been travelling in and out of the UK for years on a Tier-1 investor visa, designed for wealthy foreigners who invest at least £2 million in Britain. He applied to renew the visa in April but did not immediately receive approval from the Home Office.
          © Provided by The Telegraph
It is not clear if the UK decided to reject his application permanently but a source familiar with the matter told the Daily Telegraph that the renewal process was taking an unusually long time.
Mr Abramovich is believed to have returned to Russia after his visa expired and he did not attend Chelsea's 1-0 victory over Manchester United in the FA Cup on May 20.
The UK government has suggested it would take a harder line on Russian oligarchs in Britain following the poisoning of former spy Sergei Skripal and his daughter Yulia in Salisbury. The government has accused Russia of being behind the attack.
It is not clear if there is a direct link between the UK's moves on Russian oligarchs and Mr Abramovich's visa.
           © Provided by The Telegraph
Mr Abramovich's private G650 jet touched down in Tel Aviv's Ben Gurion airport on Monday and he was immediately granted Israeli citizenship.
A spokesman for the Israeli interior ministry said he applied at the Israeli embassy in Moscow and was found eligible for citizenship after proving his Jewish heritage.
"He filed a request to receive an immigration permit, his documents were checked according to the Law of Return, and he was indeed found eligible," the spokesman told Israel's Channel 10 news.
Mr Abramovich previously purchased a £17.1 mansion in Tel Aviv's upmarket Neve Tzedek neighbourhood. The house was a former hotel and Mr Abramovich bought it from the husband of Gal Gadot, the Israeli actress who starred in Wonderwoman.           (The Telegraph)