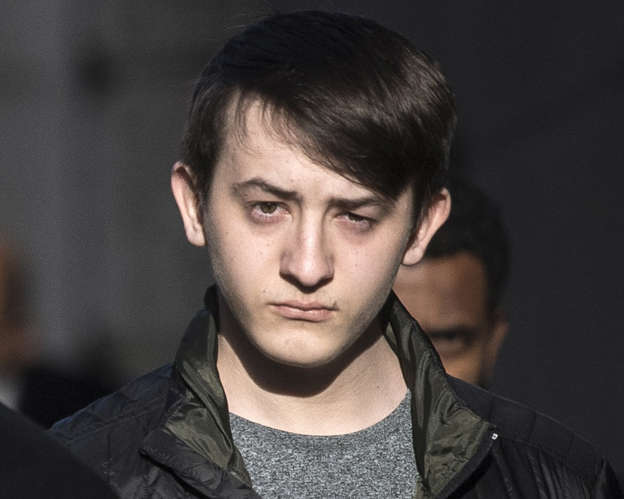 The teenage son of a National Lottery winner who hacked into the email of the CIA director and stalked his family has been locked up for two years.
Kane Gamble, 18, rocked the US intelligence community when he blagged his way into senior officials' accounts in a campaign of "cyber terrorism".
He was just 15 when he targeted then-spy chief John Brennan as part of a campaign of harassment against top US officials.
The "cyber-terrorist" took control of an iPad belonging to the American's wife and made hoax phone calls to his family home.
Gamble, a member of the 'Crackas With Attitude' collective, then taunted the CIA on social media about his success.
He later targeted other US officials including James Tapper, who was Barack Obama's Director of National Intelligence.
Another victim, Homeland Security Jeh Johnson, had his home TV hacked by Gamble and the message "I own you" posted on the screen.
The offences were committed from the bedroom of his unassuming family home in Coalville, Leics, in 2015 and 2016.
Gamble, now 18, lived in the council property with his mum Ann, who scooped £1.6m on the National Lottery in 1997.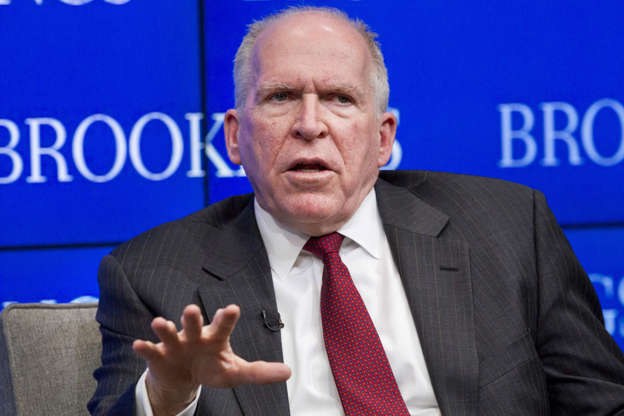 © Getty Former spy chief John Brennan
The 55-year-old, who used to live in leafy Melton Mowbray, Leics, blew the fortune on failed property deals.
Her son posed as a telecoms worker and CIA boss Brennan himself to gain passwords and personal information.
Other senior victims included Mark Giuliano, who was deputy director of the FBI, and a female FBI special agent.
Gamble obtained contact lists and sensitive documents about ongoing operations in Afghanistan and Iraq.
The teen accessed an FBI database to get the names of 1,000 staff -something he called the "best breach ever".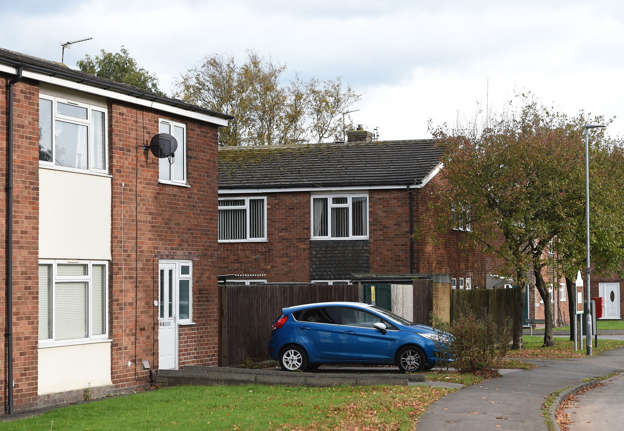 © PRESS ASSOCIATION The house in Coalville, Leicestershire, where Kane Gamble hacked into the computers of senior US government officials
He also bragged "this is so serious I'm f****** shaking" after the unprecedented hack.
The information he obtained was used to carry out a "swatting" attack on an adviser to then-President Obama.
The court heard US authorities were so worried they sent armed officers to the official's family home.
Gamble was eventually tracked down by the FBI after he hacked into the Department of Justice network.
He admitted eight charges of "performing a function with intent to secure unauthorised access".
The teen also pleaded guilty to two counts of unauthorised modification of computer material.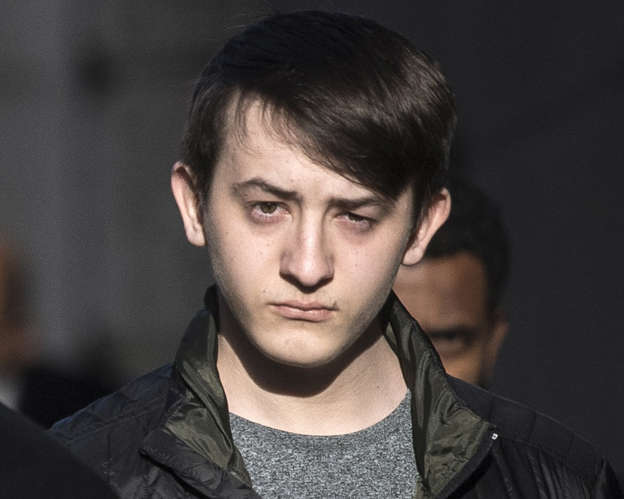 Gamble, whose mum sat weeping in court, was jailed for two years at the Old Bailey yesterday (Fri).
Mr Justice Haddon-Cave said he "revelled" in an "extremely nasty campaign of politically-motivated cyber terrorism".    (Mirror)