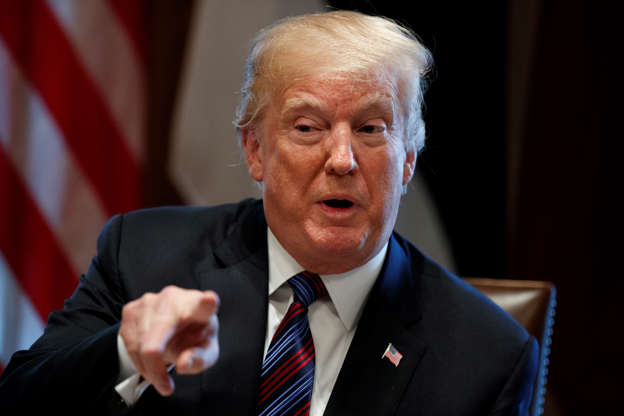 President Trump said Thursday that he did not know that his personal attorney paid adult-film star Stormy Daniels $130,000 days before the presidential election to prevent her from publicly accusing Trump of having an affair.

The president said he did not know where his attorney, Michael Cohen, got the money for the payment, and he declined to say if he ever set up a fund for Cohen to cover expenses like that.

As the president returned to Washington from West Virginia on Thursday afternoon, he spoke with reporters aboard Air Force One for about three and a half minutes. At one point, a reporter asked him: "Did you know about the $130,000 payment to Stormy Daniels?"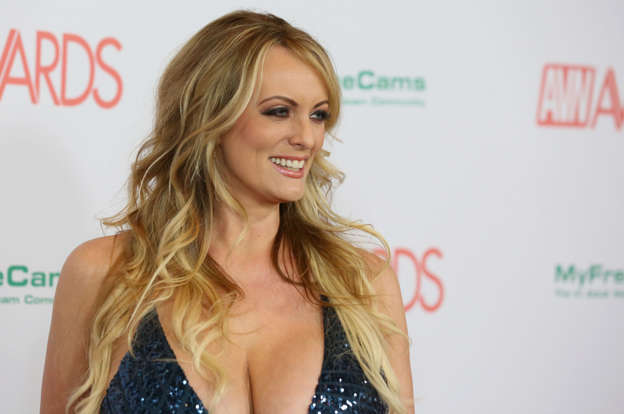 © Getty Adult film actress/director Stormy Daniels
Trump responded: "No."
The reporter then asked: "Then why did Michael Cohen make it, if there was no truth to her allegations?"
"You'll have to ask Michael Cohen," Trump said. "Michael's my attorney, and you'll have to ask Michael."
Another reporter then asked the president: "Do you know where he got the money to make that payment?"
"No," Trump said. "I don't know."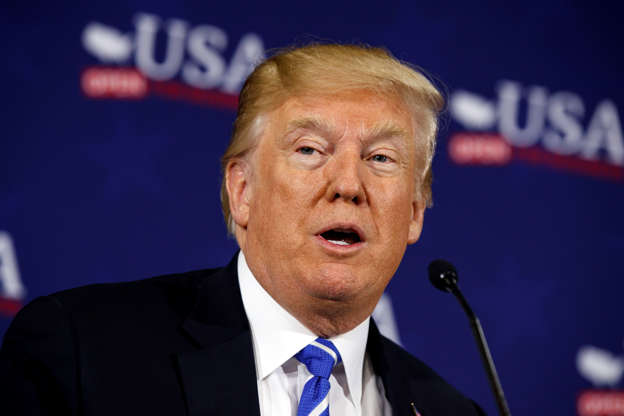 © AP
That reporter then asked: "Did you ever set up a fund of money that he could pull from?"
Trump ignored the question and turned to another reporter who asked the president to repeat comments he made earlier in his visit.
Trump's answers mark his first public commentary on the payment to Daniels, who has filed a lawsuit against Trump asking the court to declare her nondisclosure agreement reached in the final days of the 2016 presidential election invalid because the then-Republican candidate never signed it.
Daniels said in a "60 Minutes" interview last month that she was threatened for attempting to tell her story publicly and accepted the money from Cohen because she was scared for her family. She says she had a sexual affair with Trump in 2006.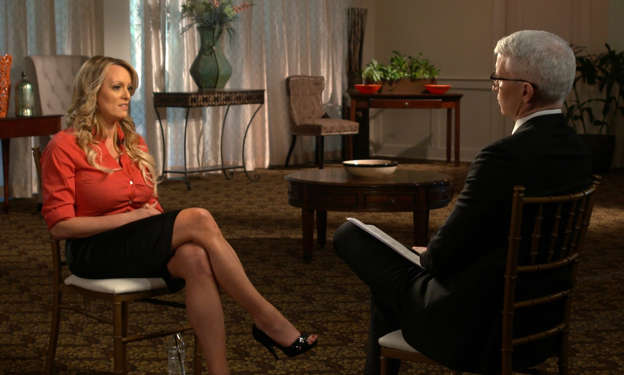 © AP This image released by CBS News shows Stormy Daniels, left, during an interview with Anderson Cooper which aired on Sunday, March 25, 2018, on "60 Minutes."
Michael Avenatti, Daniels's attorney, responded quickly Thursday on Twitter to Trump's remarks.
"We very much look forward to testing the truthfulness of Mr Trump's feigned lack of knowledge concerning the $130k payment as stated on Air Force One," he tweeted. "As history teaches us, it is one thing to deceive the press and quite another to do so under oath.   (The Washington Post)