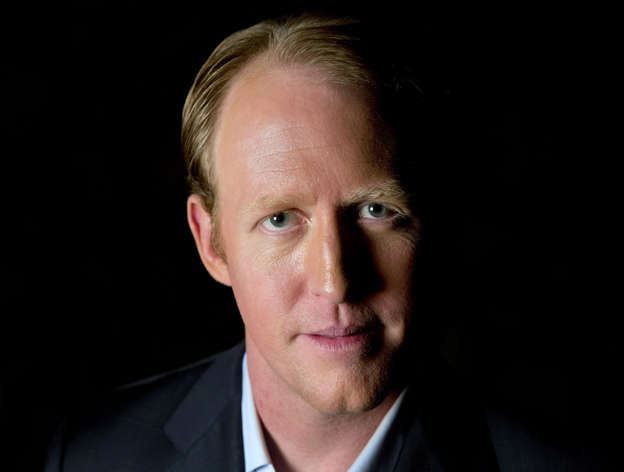 © AP In this Nov. 14, 2014, file photo, retired Navy SEAL Robert O'Neill, who says he shot and killed Osama bin Laden, poses for a portrait in Washington.
The Navy SEAL who killed Osama bin Laden has reportedly been thrown off an American Airlines flight for being too drunk to fly. Rob O'Neill and his new wife Jessica boarded the plane bound for Dallas, at Nashville Airport, in Tennessee, on Sunday.
But witnesses aboard say the military hero was noticeably drunk and began yelling vile slurs at a flight attendant before passing out, TMZ reports. O'Neill had just recently returned from giving a speech at the 2018 Conservative Political Action Conference in Maryland.
When O'Neill woke up again, he was informed he was too drunk to fly and was ordered off the plane.
But he allegedly became belligerent and staff were forced to call the police.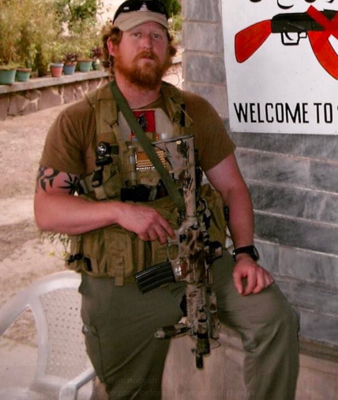 © Rob O'Neill/Twitter Navy SEAL who killed Osama bin Laden is 'thrown off plane for being drunk and yelling at flight attendant'
An American Airlines representative confirmed they called the police yesterday over a drunken passenger.
A police report, obtained by DailyMail.com, shows that O'Neill was not arrested and that the airline offered to book him on a flight to Dallas the following day.
However, the former SEAL declined, and he and his wife got a taxi back into Nashville.
The police report states that both Rob and Jessica smelt of alcohol but that they were calm and cooperative by the time the officer caught up with them by the luggage carousel in the airport.  The report also stated that there was an active warrant out for O'Neill but that it was in-state for Texas only.
A representative for Rob O'Neill told DailyMail.com: 'Rob believes he was treated fairly by both American Airlines and local authorities and that this really is a non-story.' Newlywed O'Neill had just recently returned from giving a speech at CPAC 2018 in Maryland.
O'Neill was part of SEAL Team Six, which stormed Osama bin Laden's secret Pakistan compound in May 2011. He fired the fatal shots that killed the Al Qaeda leader.
He also took part in the headline-making mission to rescue the crew of the Mearsk Alabama, after they were taken hostage by Somali pirates in 2009. The incident was profiled in the Tom Hanks film Captain Phillips.
The 16-year veteran of the elite squadron left the military in 2012, four years shy of retirement, voiding his right to a pension.
He was deployed on more than a dozen tours of duty in active combat, in four different warzones, including Iraq and Afghanistan.
© AP In this Jan. 7, 2018 photo, Zain Muhammad, a former watchman for Osama bin Laden talks about him at the remains of bin Laden's house, in Abbottabad, Pakistan.
O'Neill was decorated 52 times for his service, leaving as a senior chief petty officer.
He identified himself as the seal who killed Bin Laden in an interview with Fox News two years after he left the military and now works for the network as a contributor.
He told DailyMailTV of his decision to come forward: 'The people who wanted to find out [who killed bin Laden] knew by the time we set foot back in the U.S. I had heard my name in D.C., Virginia Beach and San Diego. I could've pretended my name wasn't out there but that would have been complacent because it was.'
Fun-loving O'Neill, who was decorated 52 times for his service, posted a photo of himself with a bottle of Pappy Van Winkle's bourbon.
Last summer, O'Neil, 41, married 27-year-old Jessica Halpin in a lavish wedding on Cape Cod.
A poignant meeting with family members of 9/11 victims also inspired him to come forward.
'I had donated my uniform anonymously to the National September 11 Memorial & Museum,' he said.
'I met around 35 family members of 9/11 victims and I told them the story for the first time.
'After the reaction, I got from them, I figured if I could help them, I could help thousands more.'
In the months that followed his revelation, O'Neill took on a public role as a motivational speaker and established a charity, Your Grateful Nation, to help fellow veterans transition from a military background to a civilian career.
His now-wife Jessica Halpin said that when they first met, she was unaware of Rob's newly-acquired fame as the man who killed Bin, Laden.
'I remember a one-page description of him,' she said.
'It didn't say anything about the [bin Laden] raid.' She said that she really took notice when he started to speak.
O'Neill, who now works for Fox News, was a supporter of Donald Trump during the presidential campaign.
'He is just an incredible speaker,' Jessica said.
'You could tell he was funny and interesting.'
My friend and I were going for a drink after the conference and we invited him. He asked for my number.'
Last summer, O'Neil, 41, married 27-year-old Halpin in a lavish wedding on Cape Cod attended by the likes of Kid Rock, a close friend of the former SEAL.
He was married once previously, and had kids, but divorced after returning to civilian life.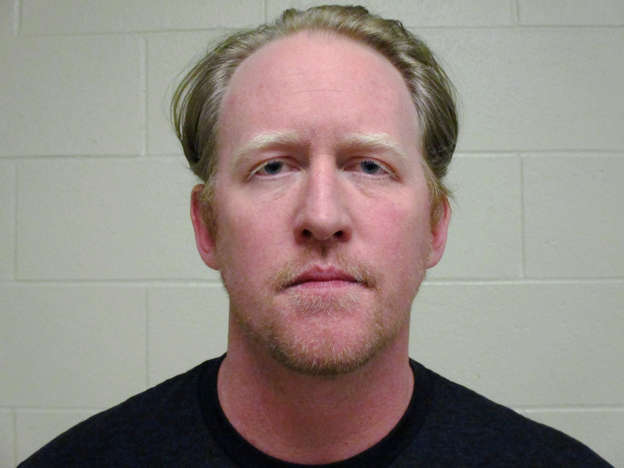 Last year, O'Neill released a memoir, The Operator, which recounts his illustrious career and the 400 missions he completed.
A conservative, O'Neill was a supporter of Trump during the presidential race – but he has also spoken highly of former President Obama, a Democrat.
'He made the right call with Captain Phillips and he made the right call with bin Laden,'O'Neill said of Obama in a 2015 interview with The Sunday Times. 'The two times I've been directly associated with a decision that he made, he made the right call'.
He was even invited for dinner at the White House in October.   (Daily Mail)