Terror organisation al-Qaeda is expected to be taken over by one of Bin Laden's sons. Hamza Bin Laden has been called the "Crown Prince of Terror" and he is the only son of Bin Laden's "favourite" wife.
Hamza Laden was also regarded as the "poster boy" of al-Qaeda's re-emergence on the terrorism front. He was introduced as "a lion from the den of Al-Qaeda" by the group's leader Ayman al-Zawahiri.
He is the son of Bin Laden's third of six wives, Khairiah Sabar, and the eighth born of around 20 Bin Laden siblings. His mother came from a wealthy family and was known as a "strong-willed" woman.
He was raised as Bin Laden's designated heir and grew up hating several things about the USA. He is wanted by the US for his alleged role in American embassy bombings in Tanzania, Dar es Salaam and Nairobi, Kenya in 1998.
Now believed to be aged 28, he is a devotee of violent jihad just like his father. Hamza Laden married the daughter of the former head of al-Qaeda's training camps Abu Mohammed al-Masri.
          © AP Images Hamza, son of Osama bin Laden.
Deadly comeback for al-Qaeda
In May, an audio recording suggested that he was staging al-Qaeda's comeback. The Washington Post described Hamza's voice as "vintage Osama bin Laden."
"Prepare diligently to inflict crippling losses on those who have disbelieved," the voice intoned.
Another audio message was recorded in 2015, in which he praised terror leaders and denounced former US President Barack Obama as "the black chief of [a] criminal gang." He also called on jihadis to "take the battlefield from Kabul, Baghdad and Gaza to Washington, London, Paris and Tel Aviv," news.com.au noted.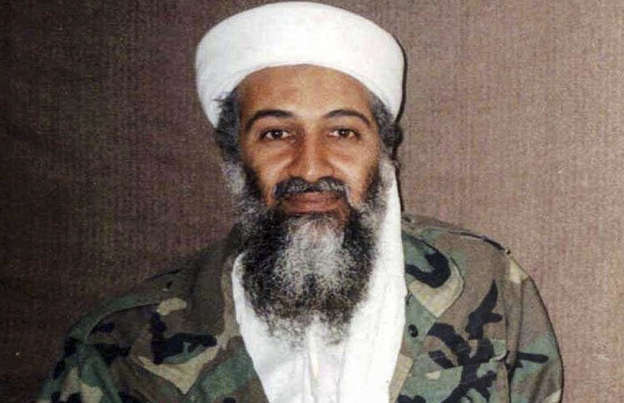 © Rex Features Osama Bin Laden.
For the FBI, the audio threats were not surprising. Al-Qaeda investigators have analysed letters written by Hamza to his father, which was found in the Abbottabad hideaway in Pakistan where Osama bin Laden was killed by the US Navy SEALs in 2011.
The letters suggest that his father was preparing Hamza to be his successor. One letter written by Hamza by the age of about 21 suggested his desire for vengeance, a former FBI revealed.
He wrote about taking revenge for "what you did to my father."" American people, we're coming and you're going to feel it," a letter reads.
When Osama and one of his sons were shot, initial reports said it was Hamza that was killed alongside his father. But further analysis showed it was the older son, Khaled. (IBT)