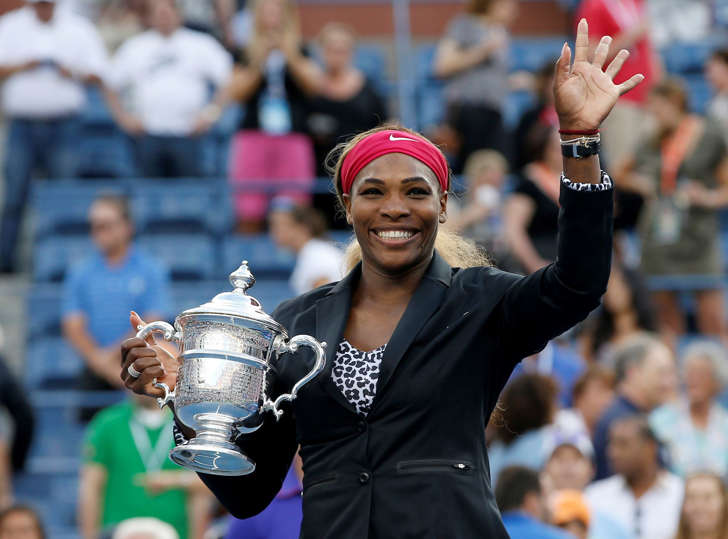 © Mike Segar/Reuters Serena Williams of the U.S. holds her trophy and waves to the crowd after defeating Caroline Wozniacki of Denmark in their women's singles finals match at the 2014 U.S. Open tennis tournament in New York City on…
Wedding bells are ringing for Serena Williams!
The tennis great has announced that she is engaged to Reddit co-founder Alexis Ohanian, 33. Fittingly, she broke the news on Reddit in the form of a poem.
"I came home. A little late. Someone had a bag packed for me. And a carriage waited. Destination: Rome," Williams, 35, wrote on her verified Reddit account.
"To escort me to my very own 'charming.' Back to where our stars first collided. And now it was full circle. At the same table we first met by chance."
She continued: "But by choice. Down on knee. He said 4 words. And I said yes."
https://www.facebook.com/plugins/post.php?href=https%3A%2F%2Fwww.facebook.com%2Falexis.ohanian%2Fposts%2F10103214212798596&width=500
The engagement comes as a surprise to many – Williams and Ohanian have kept their love off of social media. (People)